I have been approached by many companies over the years to promote their products, but I am selective. All of the below companies provide amazing products that I regularly use and consume. I am happy to offer you DISCOUNT CODES for most of them.
PALEO VALLEY
Paleo Valley makes delicious, clean, paleo products and amazing supplements. I regularly consume their superfood greens powder, grass fed beef sticks, grass fed organ complex, bone broth bars, essential C complex and more!
Use code Elle15 for 15% OFF.
Visit PALEO VALLEY
REP PROVISIONS
REP Provisions is an amazing company doing incredible things for our planet, our topsoil, and our animals through regenerative farming and agriculture. REP is my #1 source for quality grass fed and pasture-raised meat.
Use code Elle15 for 15% OFF.
Visit REP PROVISIONS
BETTER THAN PROVISIONS
Junk-free delicious granola! Gluten free, grain free, keto-friendly, paleo-friendly, vegan friendly, and no sugar added. No fillers, wholesome ingredients, and unbeatable taste. You can enjoy every bite, knowing it's good for you. Developed by a certified holistic nutritionist.
Use code Primal20 for 20% OFF.
Visit BETTER THAN PROVISIONS
PALEO POWDER
I barely use any other seasoning blends and "breadings" at this point! I have turned my family members and friends onto these seasoning blends - they are insanely delicious! I love all of their products.
Use code Elle15 for 15% OFF
Visit PALEO POWDER
REDMOND REAL SALT
Such good salt! I have been using Redmond Real Salt for over 6 years now. I use their plain salt, onion salt, and seasoned salt (incredible on steaks and pork chops). They have a variety of salt products and personal care products as well.
Use code Elle15 for 15% OFF
Visit REDMOND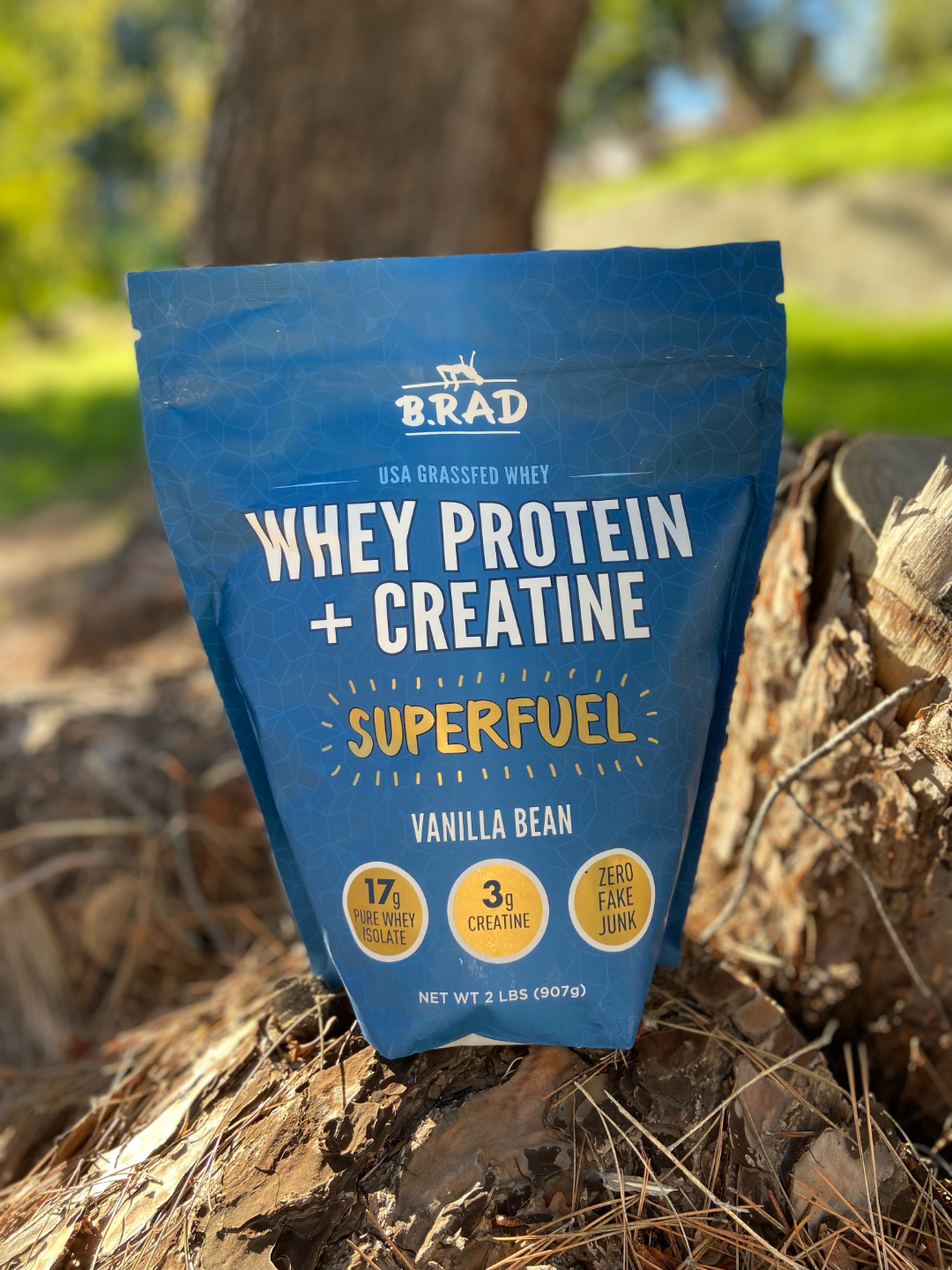 B.RAD GRASSFED WHEY
B.Rad Grassfed Whey Protein with Creatine. Tastes great, mild - I mix it in water to get extra protein in my diet. The creator, Brad Kearns, is an amazing athlete, New York Times bestselling author, and health and fitness expert. No discount code for this product - but worth every penny.
Buy Grassfed Whey Protein
MAGNESIUM & SERRAPEPTASE
Two great supplements! Magnesium is essential for Hormone Balance, Bone Health, Energy Support, Stress Support, Restful Sleep, Muscle Relaxation, Beautiful Skin & Healthy Joints, and Digestive Health. Serrapeptase is an effective anti-inflammatory enzyme that helps with clearing mucus, easing arthritis and other pain, fibrocystic breasts and more!
Use code ELLE for 10% off!
LEARN MORE
ENERGY BITS
I use energy bits daily. Made purely of algae, a sustainable whole food crop endorsed by NASA and United Nations as the most nutritionally dense food in the world. Algae's nutrients improve immune health, gut health, energy, longevity, nutrition and beauty. Algae also replaces your need for veggies.
Use code Primal for 20% OFF
Visit ENERGY BITS
CARNIVORE CRISPS
I always have these stocked in my house, they are so delicious and have the absolute cleanest and highest quality ingredients. They also make healthy dog treats! These products are all delicious but my top favorites are the beef brisket and ribeye crisps.
Use code Paleo10 for 10% OFF
Visit CARNIVORE CRISPS
PRIMAL KITCHEN
My incredible mentor, Mark Sisson, founded this amazing company! Primal Kitchen makes delicious, paleo-approved, gluten-free, grain-free, soy-free, and no refined sugar! I use Primal Kitchen products daily - from their unflavored collagen powder and mayo to their sauces, marinades, and oils (avocado and olive).
Use code Elle10 for 10% OFF
Visit PRIMAL KITCHEN